v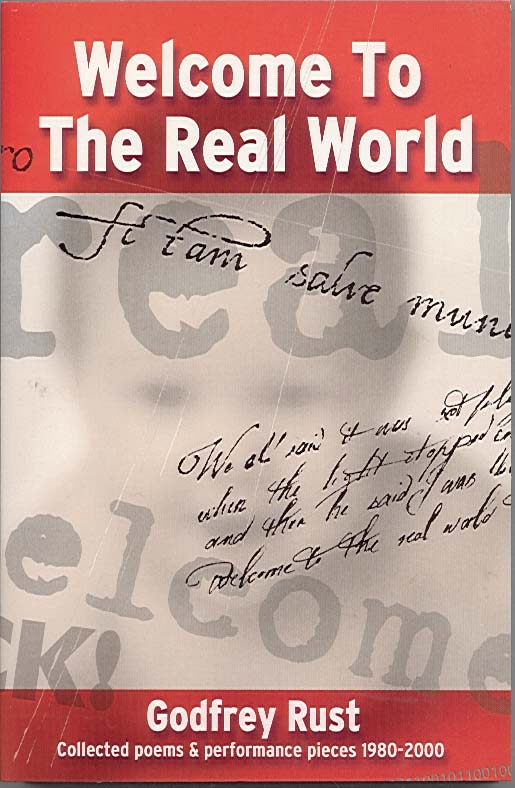 Welcome To The Real World
Collected Poems and Performance Pieces 1980-2000 Wordsout, 2000 (ISBN 09520212-1-8).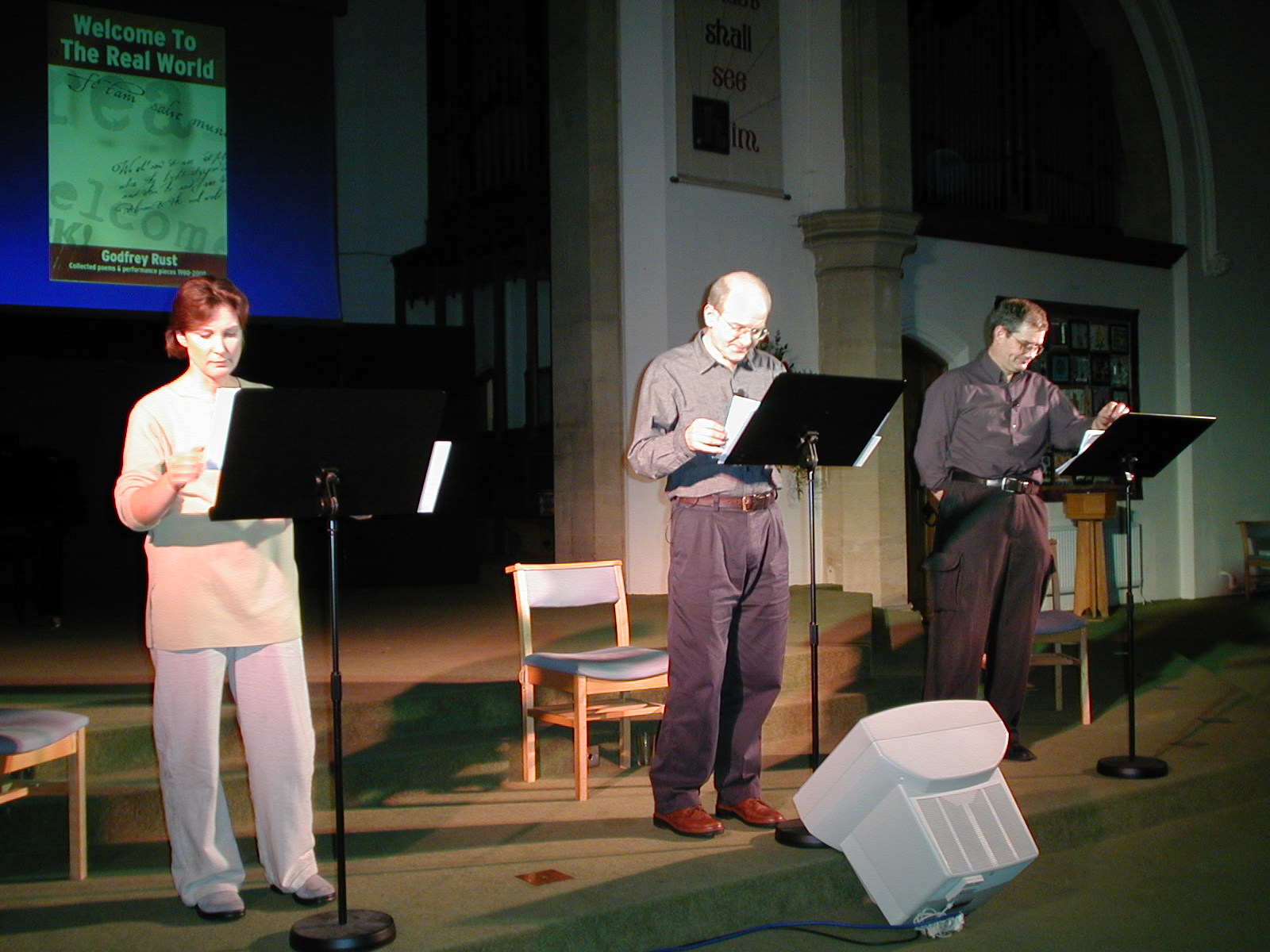 A collection of re-published and new poems. The previous book Breaking the Chains (1992) was out of print but still in demand, so rather than reprint it and produce a new book as well I combined it with poems written since then to create Welcome to the Real World. Production was by Chris Gander and the cover by Julia Franchetti and me.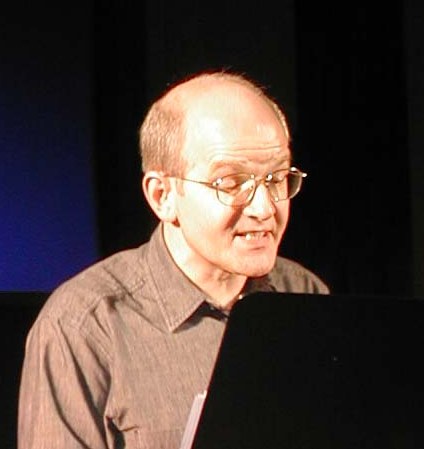 The poems listed here are those which were written between 1992 and 2000 and therefore did not appear in Breaking the Chains.

A number were created for specific events at St John's, West Ealing.

Print copies can be bought online from Amazon.co.uk or from me. All income from the book, after production costs were paid, goes to the Nineveh Trust to support the work of the Rev Kenneth Ononeze running two schools in Jos in northern Nigeria, and occasionally to other charities.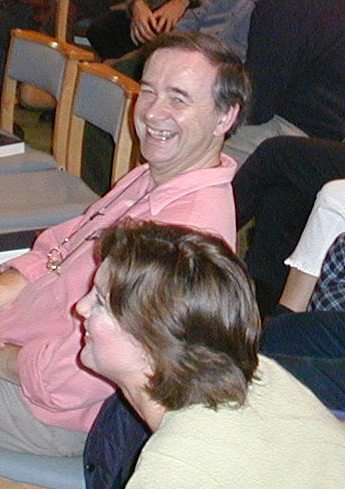 An exponent of the Prosperity Gospel replies to the Beatitudes
Paul's first fax to the Thessalonians
Song at the start of a century
Bernhard Langer approaches Sarajevo
Galileo and the four moons of Jupiter
Dark Rider collects the newspaper
The printed book also includes all of BREAKING THE CHAINS.