wordsout by godfrey rust
The last straw < 6 of 8 >
---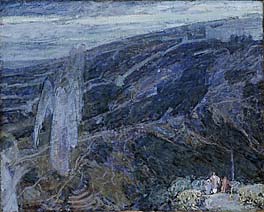 The shepherds
It was done plainly enough.
The night sky was a perfect billboard,
the sound effects spectacular.
Only a few were awake
and in the right place
at the right time when heaven,
unable to contain its amazement any longer,
spilled out momentarily into earth
and explained itself.
The message was clear as day
but his timing was, as always, surprising,
and the show ran
for one performance only.
---
Written to introduce the bible reading Luke 2, 8-20 in the carol service sequence The last straw.
Sometimes the poem Modus operandi from the sequence A Christmas commentary is used in place of this poem.
© Godfrey Rust 1997, godfrey@wordsout.co.uk. See here for permissions.
.