wordsout by godfrey rust
Welcome To The Real World about introduction
---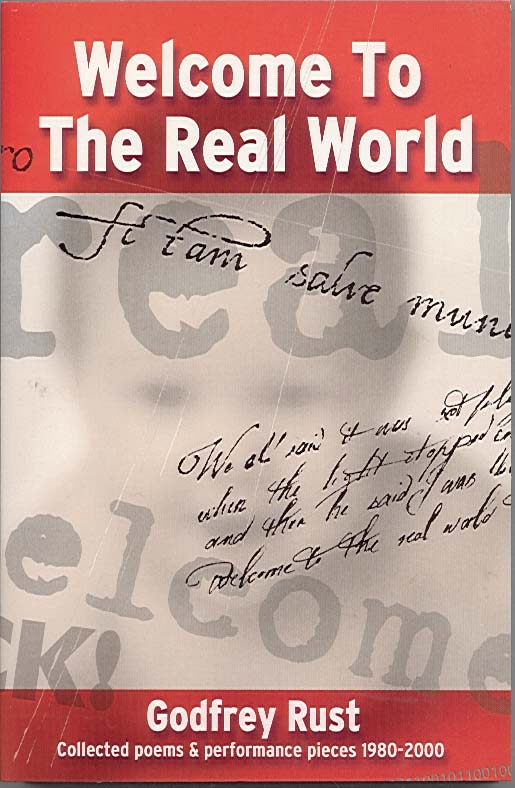 Welcome To The Real World
Collected Poems & Performance Pieces, 1980-2000.
A collection of re-published and new poems. The previous book Breaking the Chains (1992) was out of print but still in demand, so rather than reprint it and produce a new book as well I combined it with poems written since then to create Welcome to the Real World. Production was by Chris Gander and the cover by Julia Franchetti and me.
The poems listed in the website contents are those which were written between 1992 and 2000 and therefore did not appear in Breaking the Chains. A number were created for specific events at St John's, West Ealing.

The introduction to the print edition is reproduced here.
Read the Cross Rhythms review.
Below: Jo Whitfield, Godfrey Rust and Richard Lewis reading at the launch of Welcome To The Real World at St John's, West Ealing.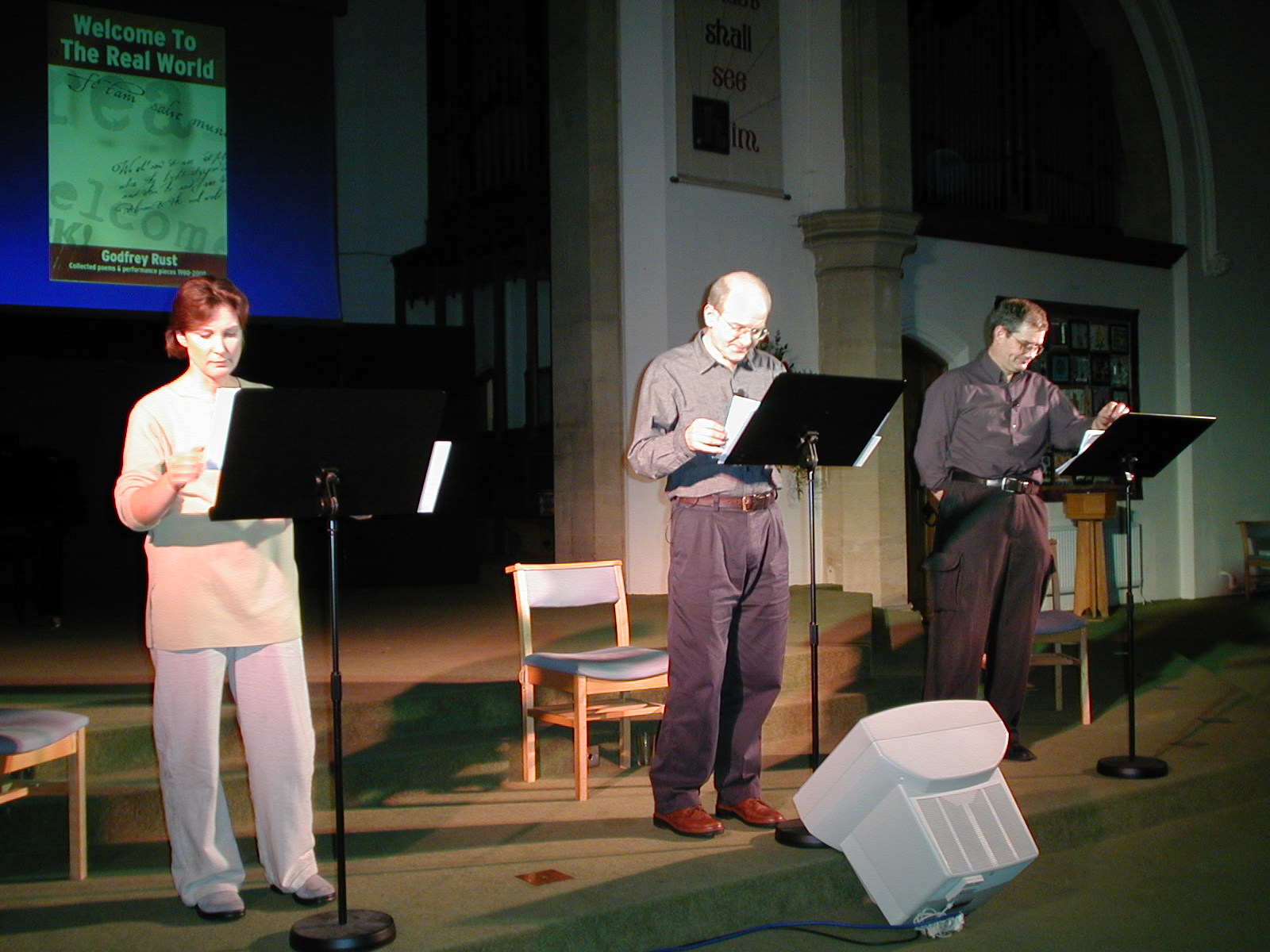 ---
.