wordsout by godfrey rust
The last straw < 2 of 8 >
---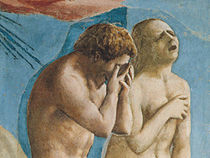 The promise
The damage spreads quickly.
As the sun of his presence
slips away, dark fingers
spread their dismal grasp
into every corner of our lives.
Still we call to one another
like children, lost upon a midnight moor,
piping up at any distant glimmer
that might be lights, or torches,
expecting at last
the footsteps of our father,
come to find and bring us home.
---
Written to introduce the bible reading Isaiah 9 2, 6-7 in the carol service sequence The last straw. Original title Unto us a child is born.

© Godfrey Rust 1997, godfrey@wordsout.co.uk. See here for permissions.
.