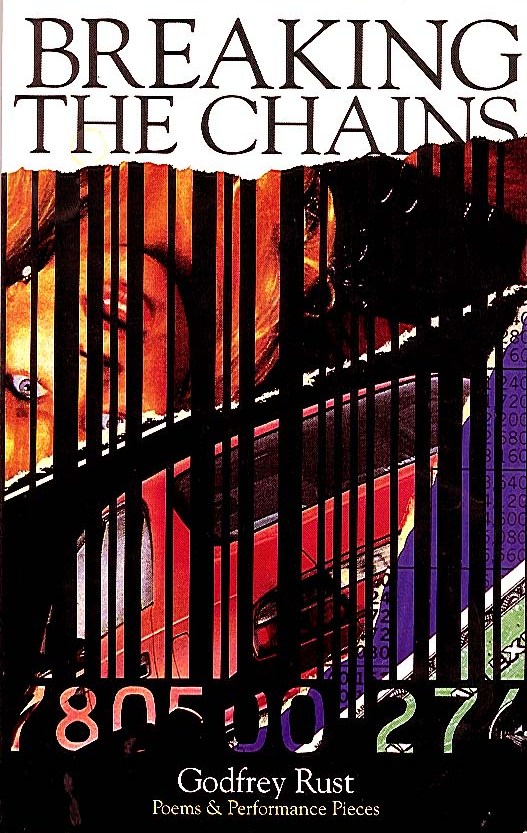 BREAKING THE CHAINS
Poems and Performance Pieces published by Word Books (ISBN 0-9520212-0-X) on the Wordsout imprint in 1992.
Breaking the Chains was the end product of the gradual growth of The Place Where Socks Go and contained everything from that book which I thought had stood the test of time, along with a group of new poems including the sonnet sequence The sailing of the ark.
The collection's title came from the poem of the same name, written for and first performed at an event of that name at St John's, West Ealing in 1990. The cover design was by Simon Gunn.
It sold out its first print run and rather than reprint, the entire contents were later included in Welcome to the Real World.
Riots by Reebok, Blood by Benetton
The journey of the magi (cont.)
The housewife's evening prayer
A Laodicean estate agent writes
The printed book also includes all of The sailing of the ark.