wordsout by Godfrey Rust BREAKING THE CHAINS ← 15 of 61 → The place where socks go ←→ HOME
---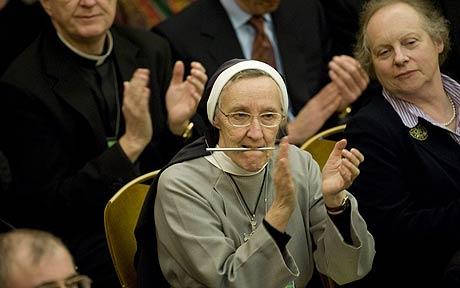 Synod
The atmosphere was generous,
the speeches made with care,
the viewpoints all were fully heard,
the vote was free and fair,
and outside in the corridor
God waited patiently
to find that he existed
by a clear majorityhere.
---
© Godfrey Rust, godfrey@wordsout.co.uk. See here for details of permissions for use.