wordsout by godfrey rust
BREAKING THE CHAINS < 61 of 61 < ascension >
---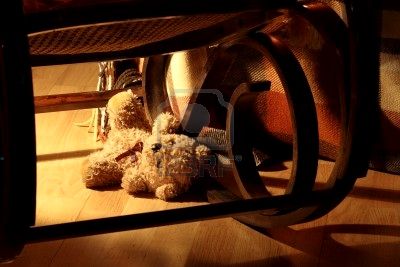 Teddy bears
When we have set all this aside—
name, reputation, history—
it will not be for us to slide
into dull uniformity.
Heaven will not level down.
These things that we identify
as most emphatically our own
have less to do with you and me
than we can here imagine. They
stand to life as a cartoon,
mere toys of personality.
We shall forget them quite as soon
as a small child who suddenly
puts aside his teddy bears
and runs, quite unselfconsciously,
to greet his father on the stairs.
---
© Godfrey Rust 1980, godfrey@wordsout.co.uk. See here for permissions.