wordsout by godfrey rust
Incarnate < 11 of 25 > < christmas
---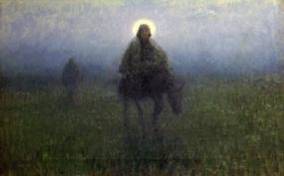 Prayers of hope
Four prayers for a Christmas service

---
---
This sequence of unspoken visual prayers was written for the carol service at St John's, West Ealing in 2011. Each followed the appropriate bible reading and was shown appearing line by line on screen with a series of four visual images (on for each 'verse' of each prayer), accompanied by music.
There were six readings and prayers in all: for the opening prayer ('dream', following Joseph's dream of the angel in Matthew 1, 18-24) the poem Come Immanuel was used, and for the last ('light', following the opening words of John 1) some words from tim Hughes song Light of the world were sung.
The prayers can of course also be spoken or used in other ways or contexts.
© Godfrey Rust 2011, godfrey@wordsout.co.uk. See here for permissions for use.
.