wordsout by godfrey rust
Prayers of hope < 2 of 4 >
---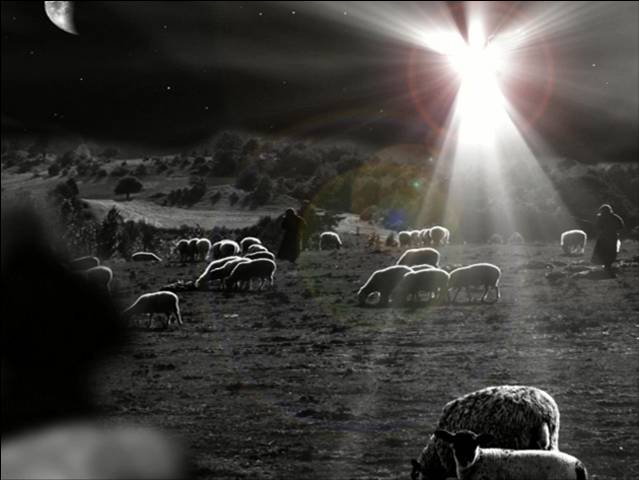 shepherds
For this news
that we are not alone
and we are not forgotten
we give thanks.
Grant us a shepherd's hope—
heaven breaking through
when least expected
into our ordinary lives.
For those we know
watching others under their care
and in need of joy
we pray tonight
and for those we do not know
who do not know
how close heaven is
we pray tonight.
---
Written to follow the reading of Luke 2, 8-20 in a series of visual Prayers of hope in the carol service at St Johns, West Ealing in 2011, accompanied by visual images.
© Godfrey Rust 2011, godfrey@wordsout.co.uk. See here for permissions.
.