wordsout by godfrey rust
Prayers of hope < 4 of 4
---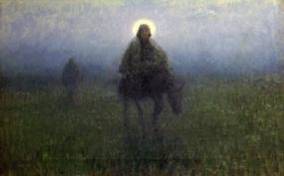 flight
For this warning
to flee evil
so that hope may live
we give thanks.
Grant us an exile's hope—
coming home at last
to where we should be
and what we were born to do.
For those we know
living with fear,
tyrannised by addiction,
we pray tonight.
For those we do not know,
unable to go home
or with no more home to go to,
we pray tonight.
---
Written to follow the reading of Matthew 2, 13-23 in a series of visual Prayers of hope in the carol service at St John's, West Ealing in 2011, accompanied by images.

© Godfrey Rust 2011, godfrey@wordsout.co.uk. See here for details of permissions.
.