wordsout
< Poems by Charles Jobson > < Poems for BEAT >
---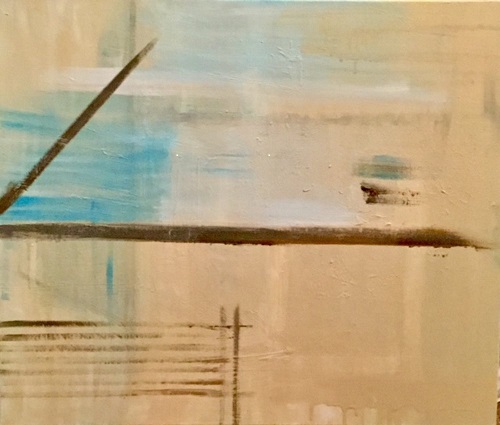 Summer window
Lines of lateral thought
balancing the blue light and cold shade—
an invasion of colour
seeking nothing but to remain in peace.
This line and that,
occident and orient,
shade a peripheral dark,
touch of mathematical precision,
rather than calling out,
living in a hermetic coldness,
a weft of colours
woven into a seamless garment.
The basic plan unshifted by time,
a statement of fact and possible fiction
pouring out intangible wealth of feeling,
change coming to an inevitable rest.
Why should blue predominate?
Colours are left in static
waiting for no future
but still, motionless life.
---
One of five poems written by Charles Jobson in response to paintings at the BEAT (Borough of Ealing Art Trail) exhibit at St John's Church, West Ealing in September 2018.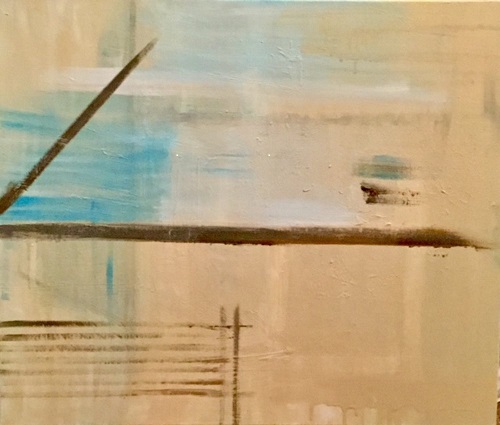 The painting is entitled Summer window, by the artist and © Virginia Bruno. Poems in response to this painting were also written by Steve Page and Godfrey Rust.
Poem © Charles Jobson. For permission to re-use contact godfrey@wordsout.co.uk.