wordsout
< Poems by Charles Jobson > < Poems for BEAT >
---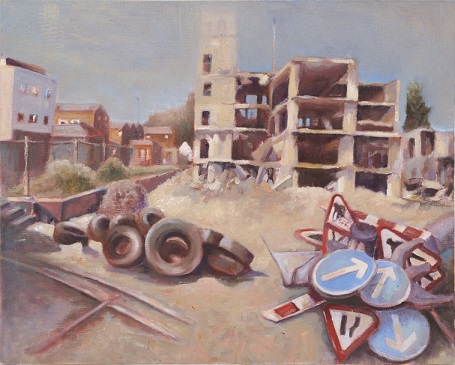 Before
Crash, crash.
Debris of worn out society,
ready to be discarded.
Tyres without a car.
Falling inwards,
grand buildings reduced to ruin and squalor.
Victims of worldly greed
exposed to a vicious sky.
Arrows pointing nowhere.
Relics of former soulless habitation.
Man's labour drifting to oblivion.
Who cares now?
Before it's too late
and the final collapse comes
heed the warning signs;
rebuild a broken civilization.
---
One of five poems written by Charles Jobson in response to paintings at the BEAT (Borough of Ealing Art Trail) exhibit at St John's Church, West Ealing in September 2018.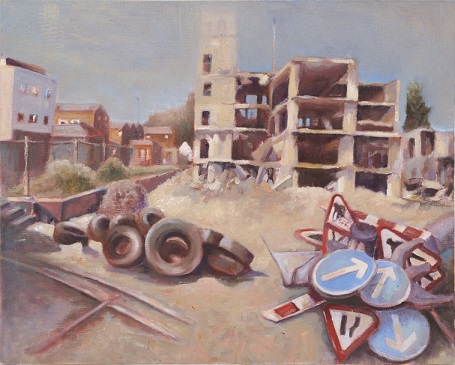 The painting is entitled Before, by the artist and © Lee Croxford.
Poem © Charles Jobson. For permission to re-use contact godfrey@wordsout.co.uk.