wordsout
< Poems by Charles Jobson > < Poems for BEAT >
---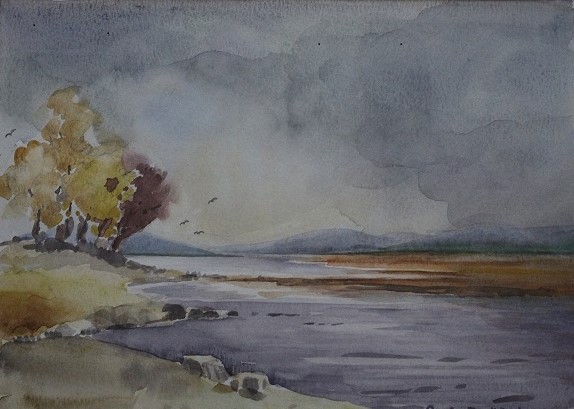 Peak of dreams
Along the shore rocks and cleft sticks,
water lapping gently and moving on:
green and blue, a very liquid combination
breaking down tufts of sandy earth.
Holding on to their own space
light and dark trees
misshapen but growing confidently,
clamouring to reach the water below.
In the distance streaks of cloud
and swirling sea
merge in a happy fusion,
claiming their goal at last.
Tide of nature, tide of man,
reaching together a greater horizon:
only a few lonely birds
to observe the striking scene.
---
One of four poems written by Charles Jobson in response to paintings at the BEAT (Borough of Ealing Art Trail) exhibit at St John's Church, West Ealing in September 2017.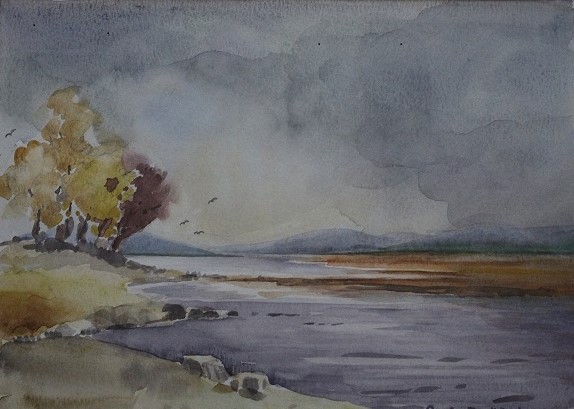 The painting is entitled Calm waters after the storm, by the artist and © Paola Fratticci.
Poem © Charles Jobson. For permission to re-use contact godfrey@wordsout.co.uk.