wordsout by godfrey rust
Eulogies < 2 of 7 > < family >
---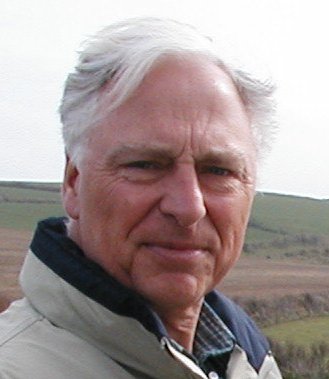 Remembrance
for Michael Adams
Death does not kill the kindness that's been done.
You cannot bury love that's handed down, father
to son.
The stealthy fingers of mortality
will not untie these bonds of friendship and
of family.
Death parts us, briefly. Human, we must grieve;
even Jesus wept when Lazarus took his first leave,
but that's not where the story was to end—
love opened up eternity to his belovèd friend.
Death's a mean enemy, but a defeated one.
It does not take our souls from us, when all is
said and done.
It is the door to heaven, by and by;
and here, living in hearts we leave behind is not
to die.
See how much joy this one man's life did give!
That will belong to each of us so long as we
shall live.
---
Michael was Tessa's uncle, younger brother of her mother Mary and married to Judy. Read at his funeral, March 2009, by his son Richard. Line 12 is taken from Thomas Campbell's Hallowed Ground.
© Godfrey Rust 2009, godfrey@wordsout.co.uk. See here for permissions.