wordsout
< Poems by Steve Page > < Poems for BEAT >
---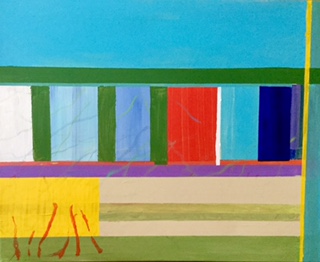 The calm
With prayers for those struck by storms Harvey, Irma and Jose
The island's abandoned beauty
stayed on first name terms
with the coming storm,
oblivious
of its violent betrayal,
unmindful
of the beserker landscaping
that tore a new path towards it.
(Where are all the birds today?)
---
One of four poems written by Steve Page in response to paintings at the BEAT (Borough of Ealing Art Trail) exhibit at St John's Church, West Ealing in September 2017.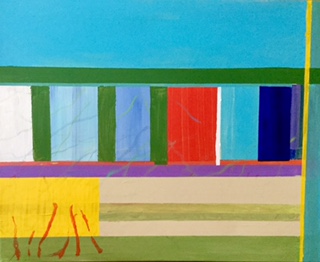 The painting is untitled, by the artist and © Virginia Bruno.
Poem © Steve Page: for permission to re-use contact stevejeff62@gmail.com.