wordsout
< Poems by Steve Page > < Poems for BEAT >
---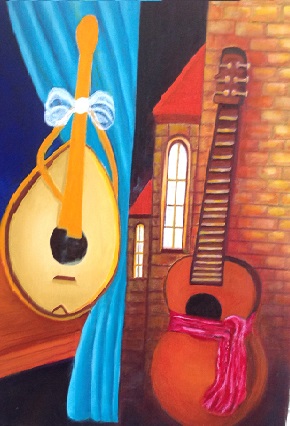 You and me, babe
We each waited for the other
too polite
too hesitant
too strung up
to sing - 'how about it?'
---
One of four poems written by Steve Page in response to paintings at the BEAT (Borough of Ealing Art Trail) exhibit at St John's Church, West Ealing in September 2017.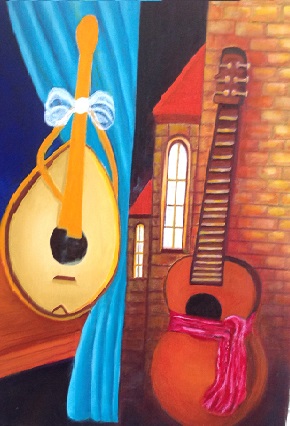 The painting is entitled It takes two to serenade, by the artist and © Alicia Kotlarz.
Poem © Steve Page: for permission to re-use contact stevejeff62@gmail.com.