wordsout
< Poems by Steve Page > < Poems for BEAT >
---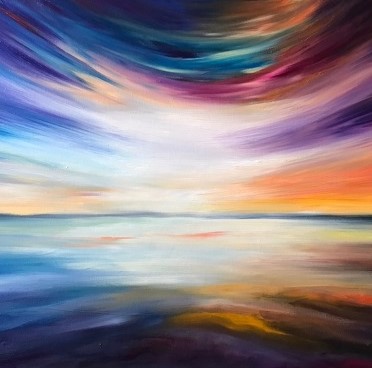 Lightening skies
All heaven screams its electric hues
The sun explodes in chroma anger
The clouds reach wide to embrace the view
and the sea gives up rekindled grandeur
My eyelids filter this grace of lights
My tears rejoice at sunlight's candour
My breath gives up its futile fight
and my face absorbs this heaven's splendour
---
One of five poems written by Steve Page in response to paintings at the BEAT (Borough of Ealing Art Trail) exhibit at St John's Church, West Ealing in September 2019.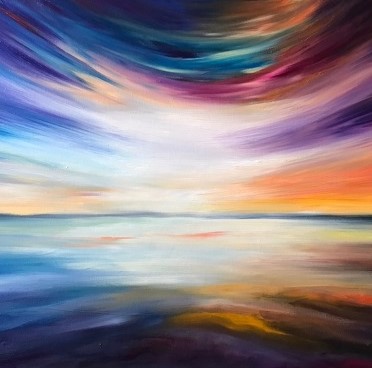 The painting is entitled Lightening skies, by the artist and © Barbara Jane Schofield.
Poem © Steve Page: for permission to re-use contact stevejeff62@gmail.com.