wordsout
< Poems by Charles Jobson > < Poems for BEAT >
---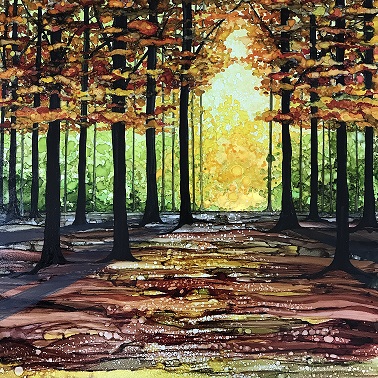 Tree line
Trees are the guardians
of nature's hidden glory
overflowing into a raw, natural blur
demanding a winsome onlooker.
Beneath the escaping branches
vivid purple vegetation
is hiding memories
of undergrowth and verdure.
Look up to the sky—
that's where these boughs are pointing,
to a film of radiant colour
and super green texture.
Leave it to the trees.
They know a thing or two
of the sheer class
of natural beauty.
---
One of four poems written by Charles Jobson in response to paintings at the BEAT (Borough of Ealing Art Trail) exhibit at St John's Church, West Ealing in September 2019.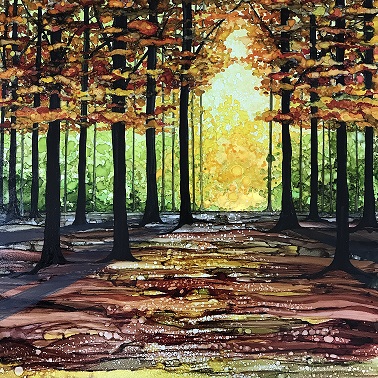 The painting is entitled Woodland walk, by the artist and © Barbara Jane Schofield.
Poem © Charles Jobson. For permission to re-use contact godfrey@wordsout.co.uk.