wordsout by godfrey rust
Words of Art < 4 of 11 > < Poems for BEAT >
---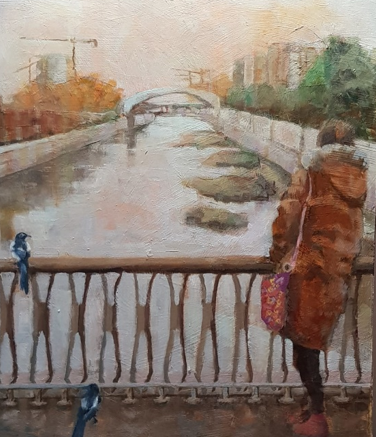 Magpies
One long last look—
who knows if or when
I'll see this waterway again.
I don't know what future
these cranes are building
but it's not mine.
In my reflection here I see
flowing away the life I led
when I was one for sorrow—
diving now for glittering things,
this city I leave and I, I hope,
will be two for joy tomorrow.
---
One of five poems written by Godfrey Rust in response to paintings at the BEAT (Borough of Ealing Art Trail) exhibit at St John's Church, Ealing in September 2019.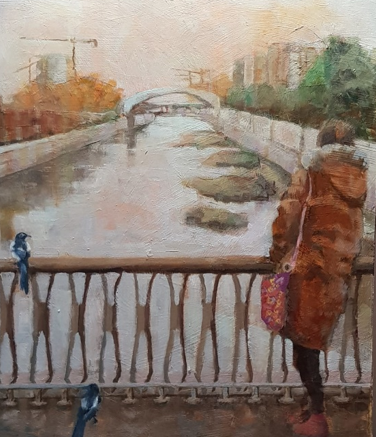 The painting is entitled Silver Morning (in Madrid), by the artist and © Lee Croxford.
Poem © Godfrey Rust 2019, godfrey@wordsout.co.uk. See here for permissions.