wordsout by Godfrey Rust · back to reviews · home
---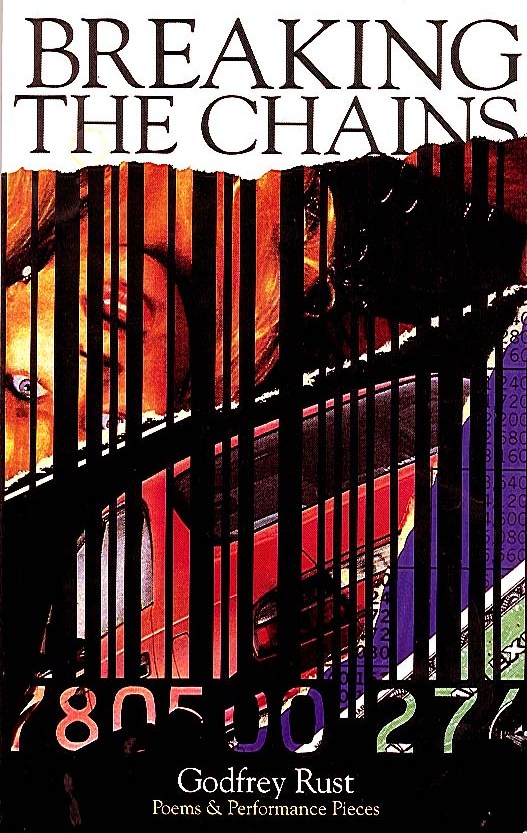 review of BREAKING THE CHAINS

Some books are an absolute treat and this is one of those. It is a collection of poems – some published for the first time, others gathered from The Place Where Socks Go and various magazines and anthologies. Presented without illustrations on parchment style paper, medium and content reflect first class quality.
Rust's poetry is intelligent but expressed in an accessible language, describing the familiar in an original way. Scenarios include the stables of the Four Horsemen of the Apocalypse; a Christmas dinner gatecrashed by King Herod; and, for a change, Joseph's perspective on Jesus' birth. The pieces vary in length from a few lines to a much longer work, 'The Sailing of the Ark', a sequence of 45 poems. Written over four years, it charts Rust's spiritual journey away from the security of evangelical fundamentalism. His poetry reveals a spiritual wrestling that confronts and comforts.
Quite often, the final line provides an unexpected twist or a challenging question. 'Drunkard' describes what seems to be an alcoholic craving "the thin white warm hard stuff/ that lays you out flat", but turns out instead to be an infant demanding a feed.
Rust has used many of his poems in live performance. Breaking the Chains could be used for this purpose, or for an enthralling read to tease out the deeper meanings at leisure.
Susan Bancroft, European Christian Bookstore Journal, March 1993.