wordsout
< Poems by Steve Page > < Poems for BEAT >
---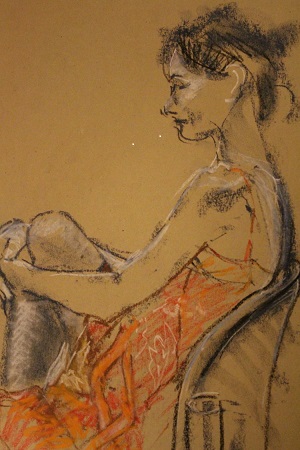 The orange summer dress
All dressed up and waiting for summer
a summer as strong and as fresh
as this perennial dress.
All made up and ready for life,
a life as bright and as perfumed
as this fragrant woman waiting to bloom.
Wake me when summer comes.
Stir me when the sweet zest rises
and the sun can kiss me as with the dawn.
---
One of five poems written by Steve Page in response to paintings at the BEAT (Borough of Ealing Art Trail) exhibit at St John's Church, West Ealing in September 2019.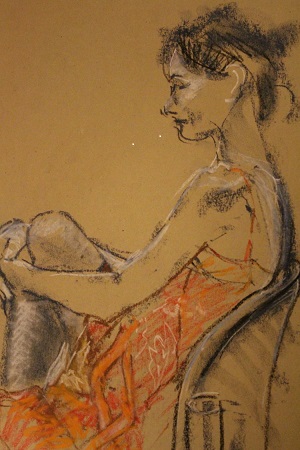 The painting is entitled The orange summer dress (girl seated), by the artist and © Paola Fratticci.
Poem © Steve Page: for permission to re-use contact stevejeff62@gmail.com. A poem in response to this painting was also written by Linda Bery.