---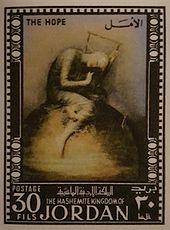 Carrying Hope
Carrying hope for others who cannot.
Speaking out for others who cannot:
beaten and bullied by the gang,
the ones who have a duty of care but do not.
The glass partition where you are not heard.
Do you not notice how they treat us?
says a friend.
The vulnerable that are violated.
Systemic disfunction: the screwy
mess kept together with silence and fear.
The vile toxic mixture,
Omerta – the Sicilian code of violent,
caustic silence.
Does it run through all our institutions
from the top to the bottom?
Top down from Number 10.
Silence the voice, cut the funding.
Restrict the oxygen of free speech.
Surely the Emperor has no clothes
and is truly in the altogether.
---
© Patrick Joe Kelly, all rights reserved. Contact Joe at art21crpd@gmail.com.