wordsout
< Poems by Linda Harvey >
---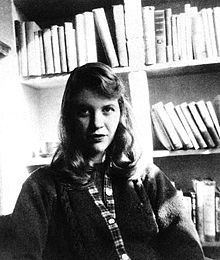 Who do they say that you are?
for Sylvia Plath's critics
Holbrook thinks you're schizoid.
The feminists rage.

Sexton is so jealous
she didn't win this race.

Alvarez thinks he's got it—
how wrong could he be?

Even Ted's been barking
tree.
wrong
the
up

Mother knows her daughter,
for what that's worth.

Letter Home should prove it—
or does Bell Jar speak the truth?
---
© Linda Harvey. For permission to re-use contact godfrey@wordsout.co.uk.