wordsout by godfrey rust
Words of Art 1 of 11 > Poems for BEAT >
---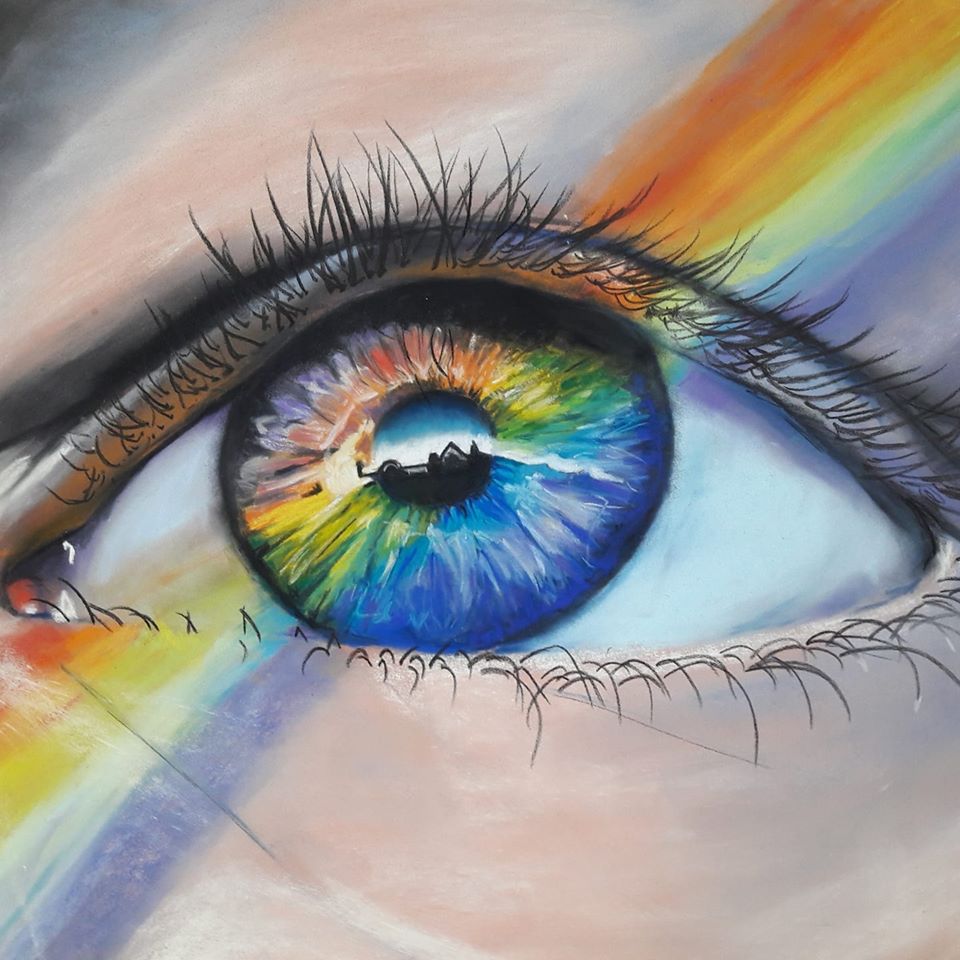 From Poetry to Art
A punrequited love poem
I envy you.
You put things in perspective.
You don't need a language to be understood.
Nobody says Sorry, I don't speak yellow.
I would give anything
for a brush with you,
but I'll never be in the frame
because a picture's worth a thousand words.
I would draw you out if I could
but you just hang around with your friends.
Tint fair, but I can't lose my tempera with you.
If I went to collage
would I make an impression on you?
Will you be my palette least?
Gouache my friends,
canvas their opinions, they'll tell you
I am etching to know you better,
to be engraved on your art—
impasto point of no return,
I know we're ink compatible,
but though oil never media,
there's still life in me and at least
I'll always have the last word.
---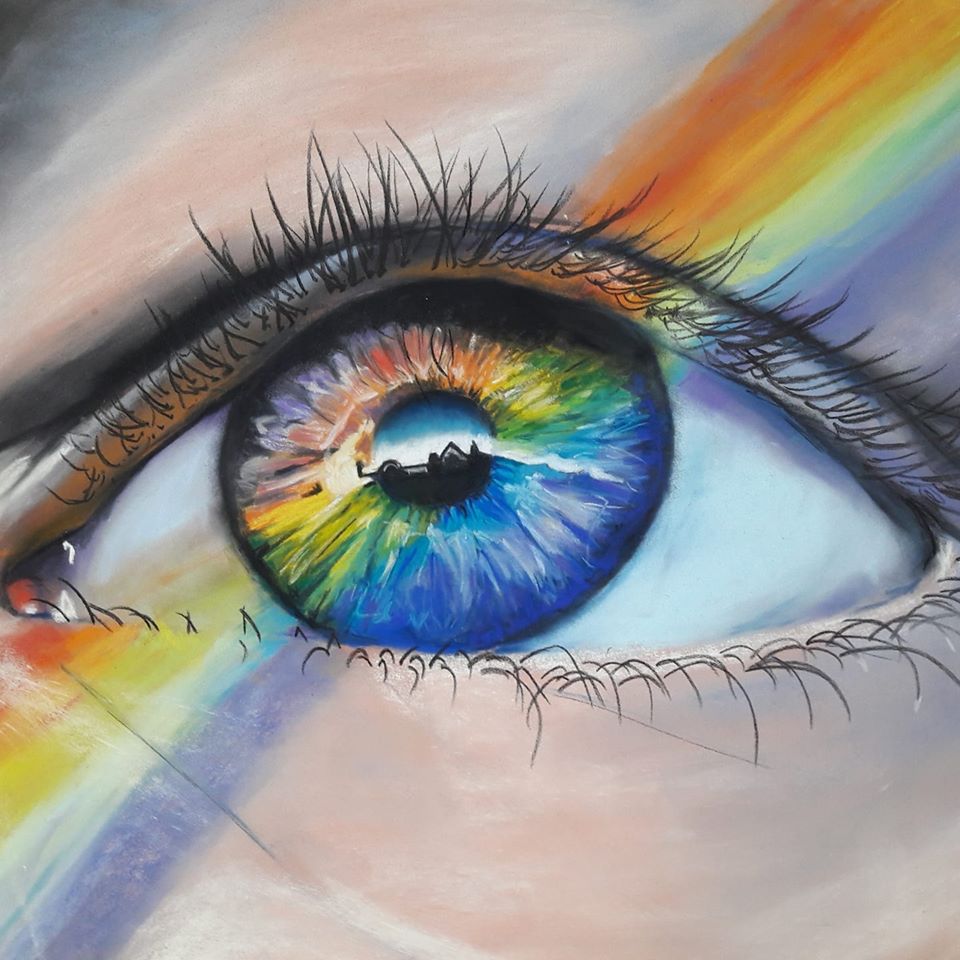 Written by Godfrey Rust to introduce the "Poetry meets Art" launch event for the BEAT (Borough of Ealing Art Trail) exhibit at St John's Church, Ealing in September 2018.

The painting shown is entitled Hope in my eyes, by the artist and © Kim McLaughlin. Kim was the prime mover in bringing BEAT to St John's and (with Lynn Martinez) the main organiser of the exhibitions there.
The poem is © Godfrey Rust 2018, godfrey@wordsout.co.uk. See here for permissions.