wordsout by godfrey rust
< st john's ealing >
---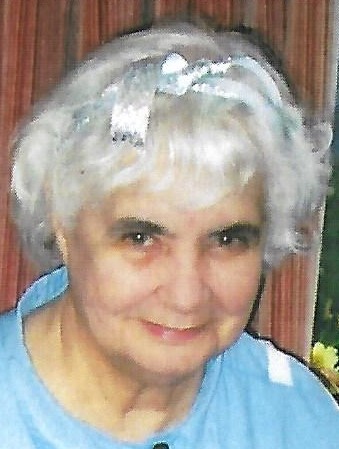 Command performance
for Enid Neblett
I'm here, as I was told I had to be
(you didn't argue with her, naturally).
She asked me years ago—of course the day
was not then known, but time will have its way.
As Hamlet said, the readiness is all,
and she's ready: Cinderella for her Ball.
She came from South America when young.
I wonder if around her neck was hung
a label saying "Please look after Enid"?
(I feel her frowning: sorry, didn't mean it).
Small and determined, like Paddington Bear
she could make grown men quail with one
hard stare.
Her religion was conservative ecstatic:
she started out a full-on charismatic,
but somehow this was cross-bred with John Stott:
the Spirit and the Word, she had the lot.
For forty years she reigned here from that seat
and saw four vicars come and go complete
(though it's not clear they would be badly
missed—
Enid was pastor and evangelist).
One look, one word would put them in their

place:
but that's not half it. Her life was grace:
she loved her church, her friends, her home,
her cat,
and she was generous beyond all that.
She had the gift of laughter, and of cakes.
She had her contradictions and mistakes.
Her friends avowed her fierce intelligence
(and her unnerving lack of common sense).
Appearances were nothing (though she'd be late
because her lipstick wasn't put on straight).
These are our personalities: but what
defines us are our choices—hers was prayer.
She bore up half the parish through her care,
and stormed the gates of heaven day by day
in words of sense or tongue: Enid could pray,
and intercession knows no boundaries,
whether you're in your bed or on your knees.
She had her share of life's anxieties
but doubt was never really one of these,
her Bible always her best consolation,
her Lord always the end of conversation.
To the last, she lived with dignity and grace.
She kept the faith, and she finished the race.
Be sharp, St Peter, opening the gate:
you really wouldn't want to make her wait.
Her prayers are done and she will walk unaided.
Enid's chair is empty, now she's traded
one throne for another; and this has been
one last command performance for our queen.
---
For Enid's funeral at St John's church, West Ealing, March 21 2017.