about latest a-z search permissions buy contact
---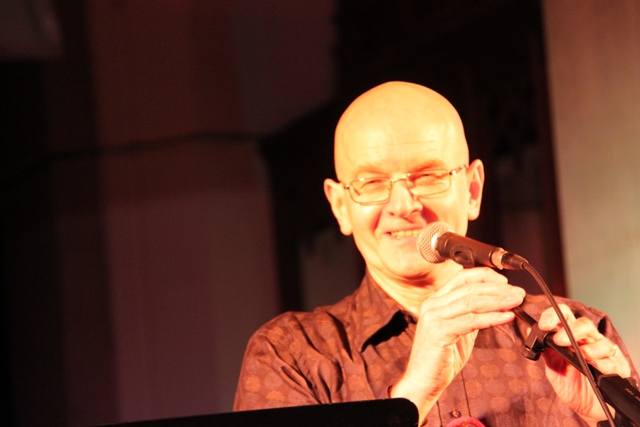 about wordsout
This site contains poems and performance pieces written by me (Godfrey Rust) since 1980, grouped by collection, season and alphabetically, or you can search the site.
Many of these are published elsewhere or used by others in public events, especially at Christmas and Easter. The content, however, is eclectic. wordsout has no mission or agenda except making available content which I have created or like.
wordsout is not for personal profit. All income after essential costs such as web hosting goes to charity to support two schools in Jos in central Nigeria, run by my friend the Rev Kenneth Ononeze.
Any of my poems may be read, performed or re-published free of charge for non-commercial reasons. For copyright acknowledgment and other permissions see here.
wordsout was originally created as a book imprint for the print collections Breaking the Chains (1992) and Welcome to the Real World (2000). Everything was added to this website in 2011. Paperback copies of the last book are available from Amazon or from me here. I prefer to sell it direct as more money goes to the charity.
Poems written since 2000 are in the current open-ended collection Incarnate, which is not published in print.
The record album Prayers in Time was released in May 2018.
Words written for personal and community events are collected in Occasions and Nonsense.
The site includes a section of poems from the Cafe Church community at St John's, West Ealing, and some poems I'd like to have written.
For updates on new pieces or changes to the site, follow on Twitter: follow @godfreyrustpoet.
Biographical information is here. Contact me here.