wordsout by godfrey rust
Words of Art < 6 of 11 > < Poems for BEAT >
---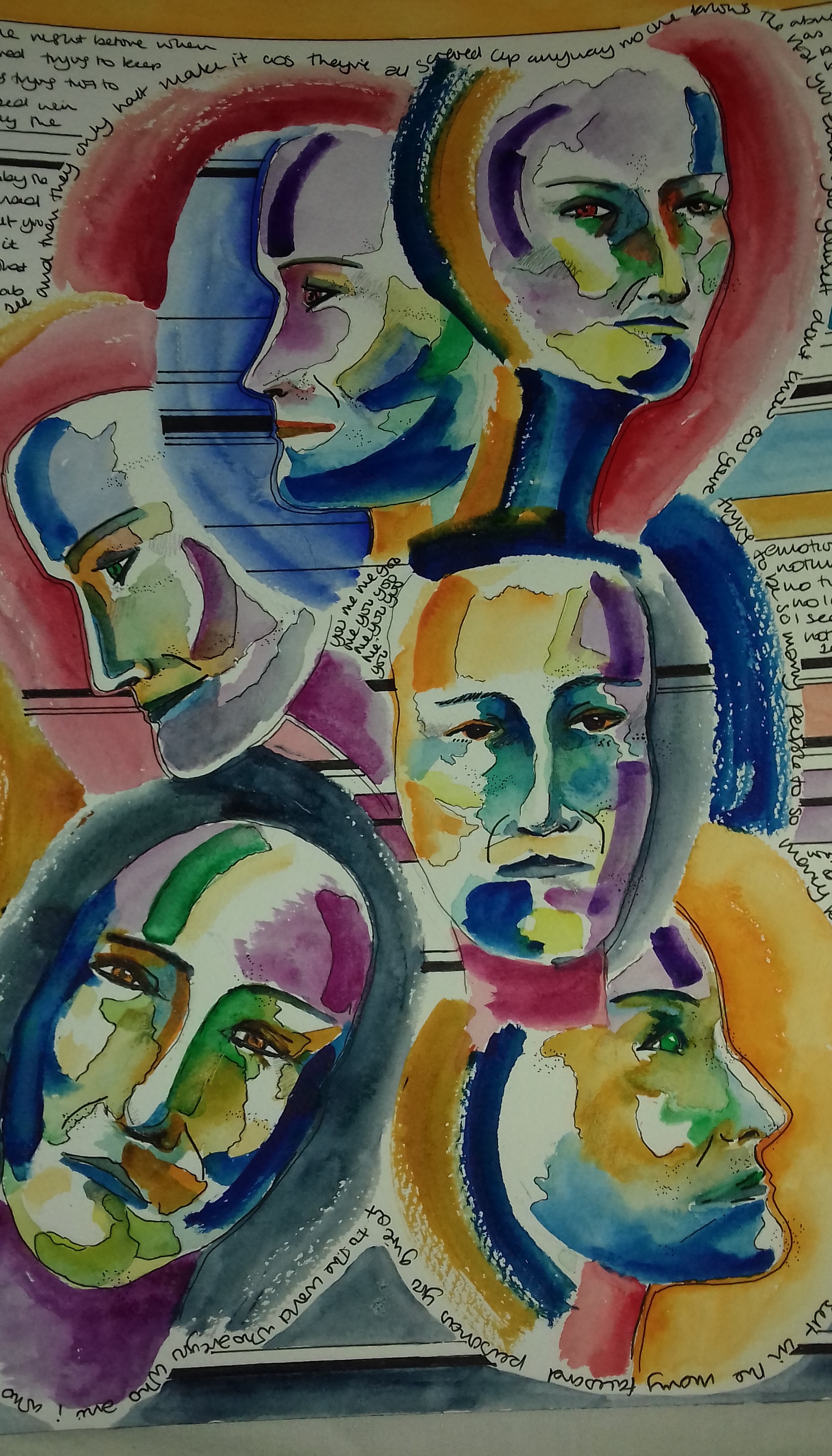 Tourists
You are tourists of me,
gawping along my streets.
My brave faces are shopfronts
but the stockrooms behind
are empty of goods.
You have no idea
the things I will do
for your favourable reviews,
to bring me more tourists
with their listless children
and restless eyes. The season
is nearly ended—please go,
take your litter, stop your babel,
I have to pull down these shutters
against the storms.
---
One of a pair of poems written in response to paintings by Kim McLaughlin at the BEAT (Borough of Ealing Art Trail) exhibit at St John's Church, Ealing in September 2017.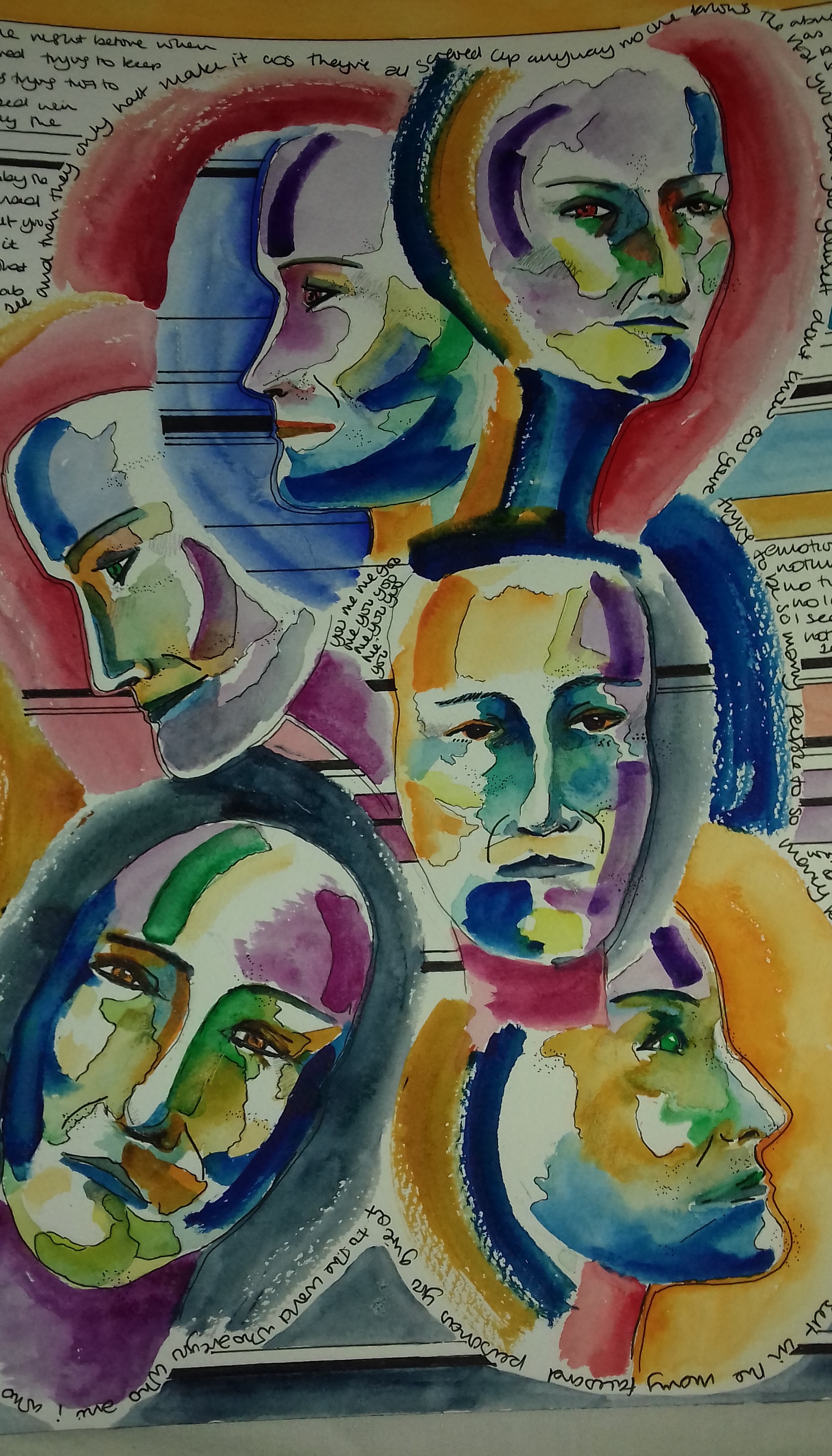 The paintings are a tryptych tracing the effects of Borderline Personality Disorder (BPD) on the sufferer. This poem is a response to the first of the three. The second was matched to an existing poem by Joe Kelly, and Godfrey Rust wrote a response to the third.
Poem © Godfrey Rust 2017, godfrey@wordsout.co.uk. See here for permissions.