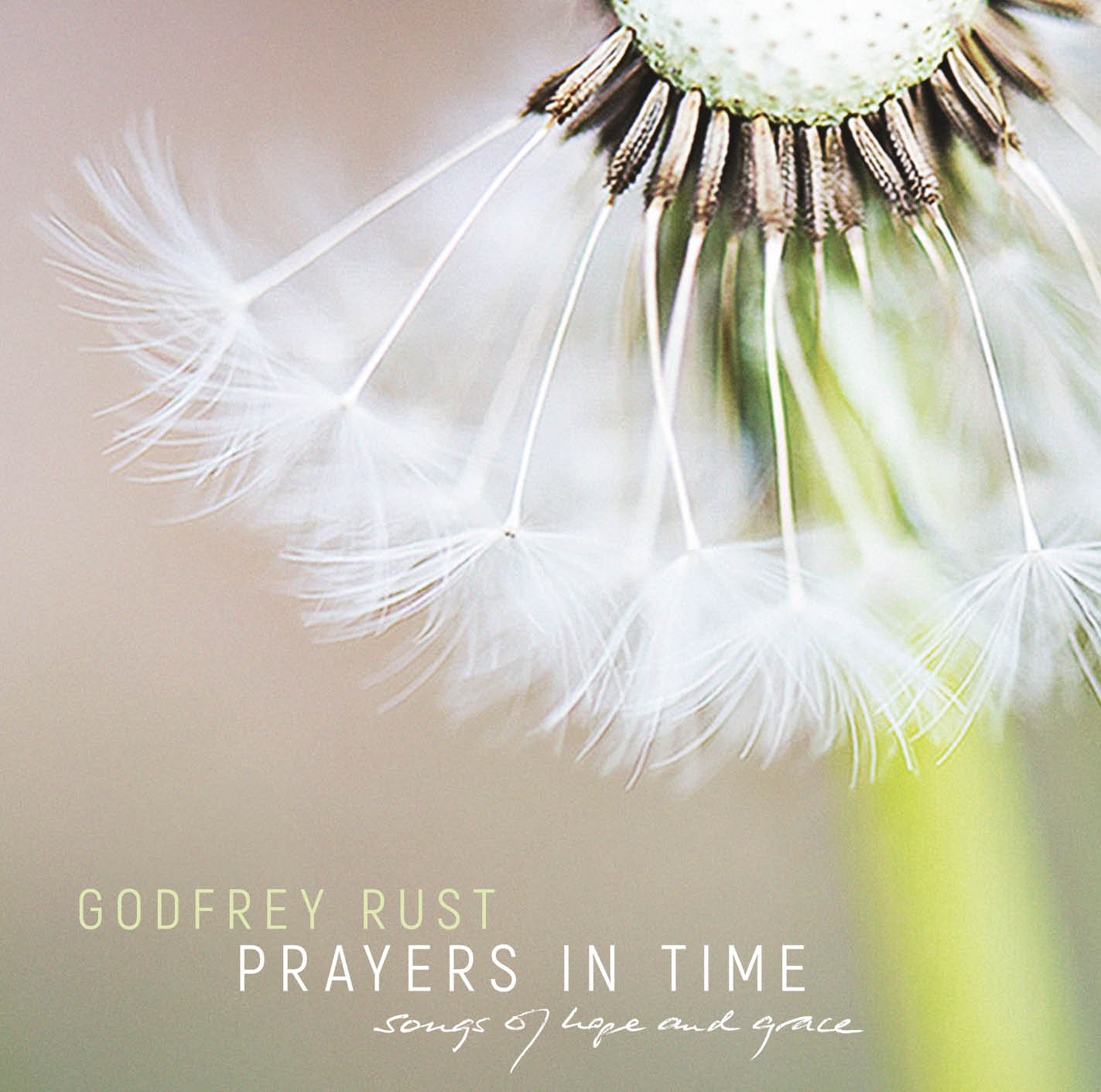 GODFREY RUST
PRAYERS IN TIME
songs of hope and grace
5. Healing touch (the theologian's prayer)
8. Lord, where did you leave your hands?
9. Open doors
10. In need of grace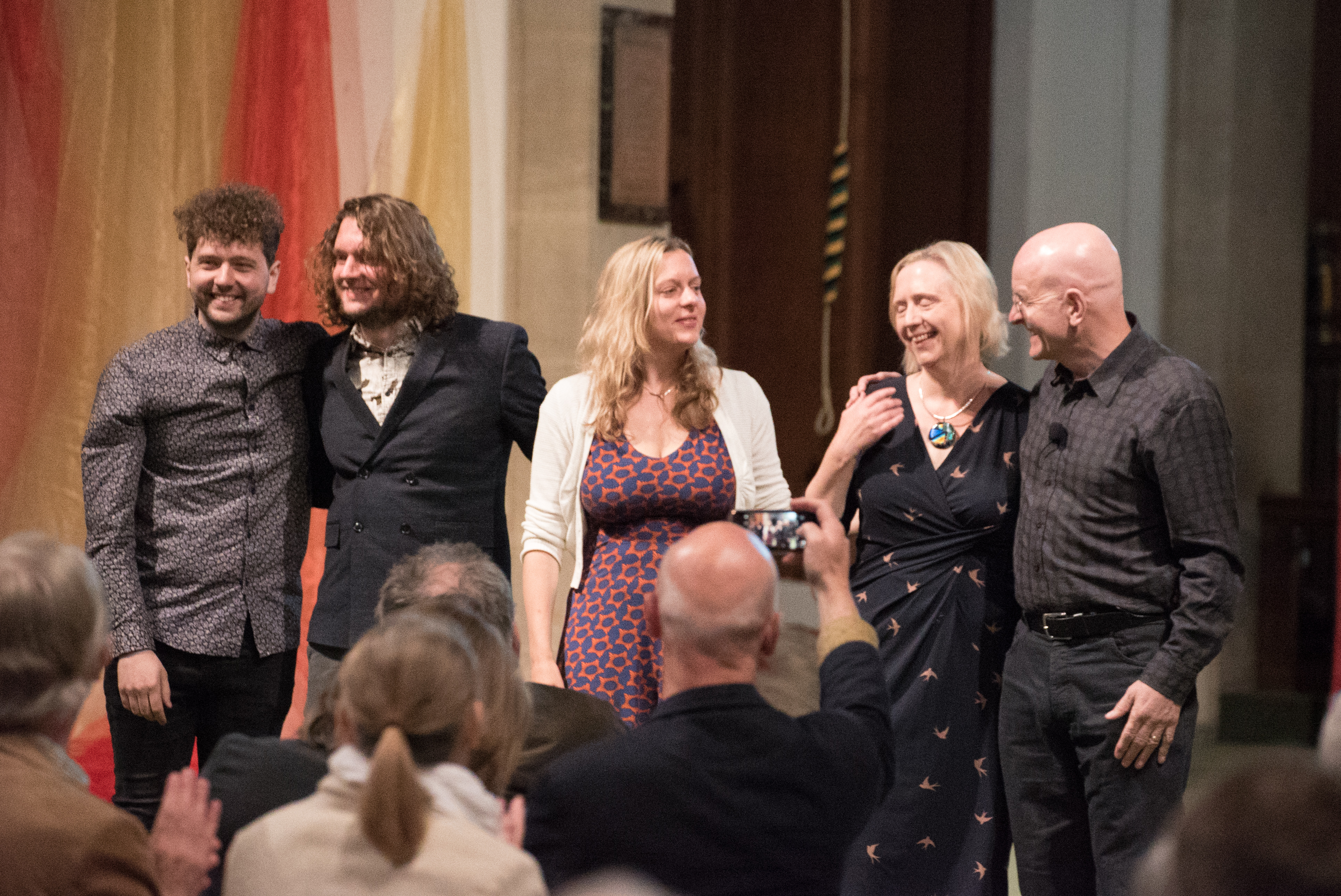 Adam, Joel, Emma (now Nixon), Tessa and Godfrey Rust at the launch of Prayers in Time.
Music for the soul -
money for the kids!
PRAYERS IN TIME is a new album of psalms for the 21st century by singer/songwriter/poet Godfrey Rust. All income from it goes towards completing the building of two schools in a troubled area of west Africa.
Listen or buy it here (on download or CD).
Musically, an eclectic roots/acoustic mix of blues, folk, country, pop, rock and roll, reggae and jazz influences, produced by Adam Rust, featuring many supporting vocalists and players including woodwind virtuoso David Fitzgerald.
Lyrically, a storm of words: stories, imagery, humour, wordplay, on a journey through our universal concerns of faith, hope and love and their shadows—doubt, disillusionment and rejection—echoing many of the themes of the ancient Jewish psalms in contemporary forms.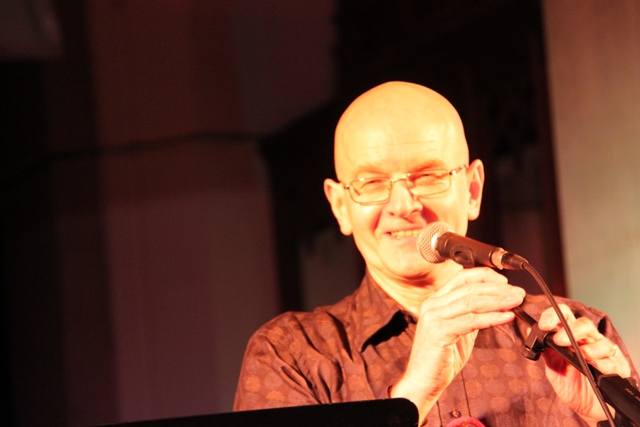 Charitably, all income from sales of PRAYERS IN TIME goes to help complete the building of two schools in Jos in the troubled north of Nigeria - see here.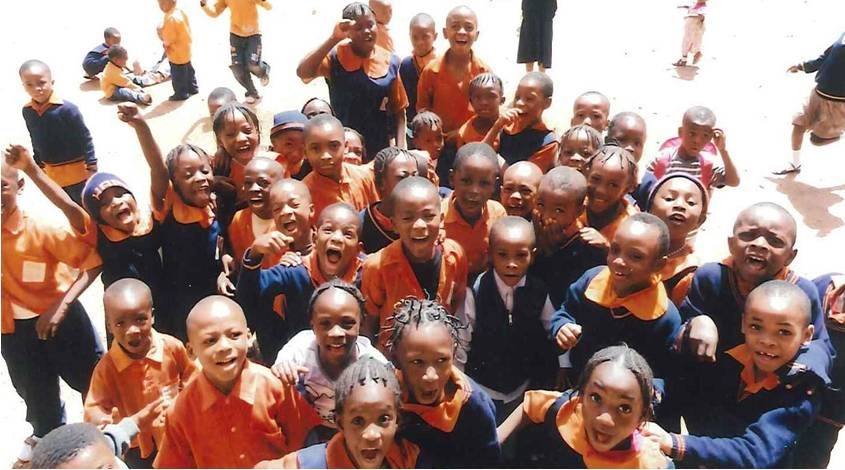 The form and background of PRAYERS IN TIME are explained in the introduction and acknowledgements.
Released in May 2018. Godfrey's first recording release since Forgiven Like This, the third album of Shattock & Rust in 1995.
WHAT THEY SAY...

"A masterful album from one of the best wordsmiths in Christendom".
from the 9-out-of-10 review by Tony Cummings, editor of the UK's leading Christian music magazine/website Cross Rhythms - complete review here - which also commented:

" There is plenty of excellent musicianship... but what lifts the album to the exceptional category is Rust's remarkable lyrics."
"Prayers in Time is a long, long way from the increasingly formulaic offerings of the modern worship scene."
Unsolicited comments received from others:
"Superb…and some wonderful depth and surprise to the lyrics." PW

"The album is great and deserves to become well known — your lyrics and your music make an extraordinary addition to Christian music. So much of what you have written speaks to everyone wherever they are…a tremendous achievement." MB
"A winning combination of catchy tunes and spiritual wisdom." KR
"Your album is awesome." HC
"It's the overall shape and quality of the whole that really appeals - the concept album of all concepts - a perfect circle you've made of it; a living symbol that will live on and grow in ways you can't imagine!" TFP
"Outstanding! Both music and lyrics are first class and resonate with my journey with God at the moment." RL
"'Healing touch' is one of the most profound songs I have ever heard." JP
"An extraordinary achievement." EO'D
"The album is really lovely, great songs, excellent production, and a really good feel throughout" DB
"I often have my favourite songs stuck on replay in my head, especially 'Who can we turn to' and 'In need of grace.'" RA
"Such a fine album." PD
"Bravo - a monumental effort! If I'm allowed a favourite it's 'Open doors', for both the words and the lovely harmonies " SG