wordsout
< Poems by Joe Kelly >
---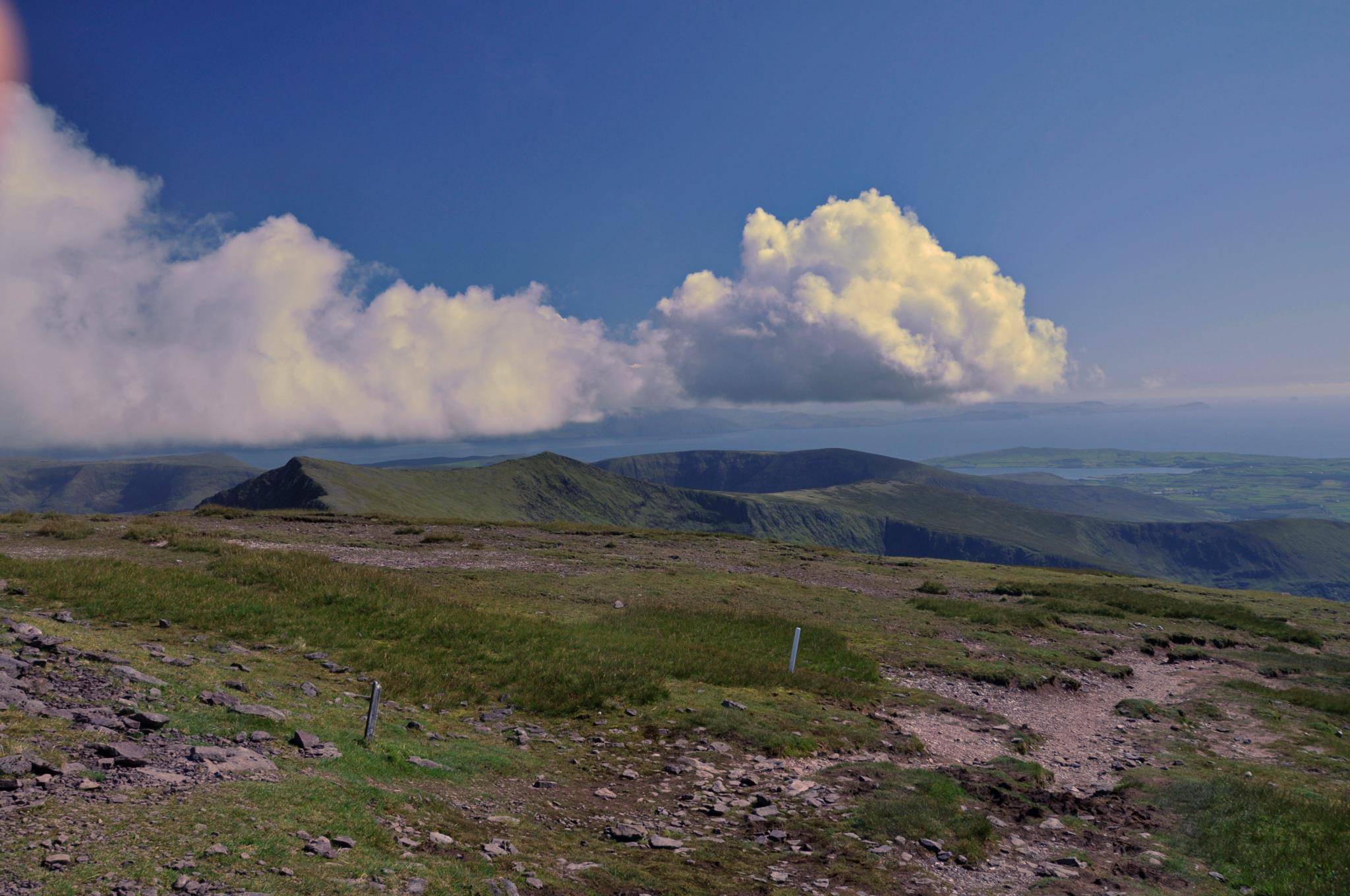 Chorca Dhuibhne calls us back
Making our journey of renewal and promise.
Leaving a heavy London
from the diaspora back to the heartland
and meeting my companion en route;
we are tired and weary from our daily tasks.
Chorca Dhuibhne calls us back,
giving a heady sense of pleasure.
The shepherd is home from the hill,
the farmer is back from the bog.
This magnificent peninsula of mountain bog
and field,
jutting coastline beaten by the powerful
turquoise waves
with white water crests washing the shore
humbles us at the power of the ocean.
The vast openness of the land,
hillside kissing the sky:
air is spun with a sensual mist.
Nearby in O'Flaherty's pub a song is sung
of Dingle Bay.

In visiting Gallerus Oratory,
we explore our origins in Mesolithic period.
A perfectly crafted unique stone building
fuels the imagination to see in our minds eye:
the past and the present side by side.
Being in the moment versus the daily sensibilities
causes conflict and anger spills over
but there is also the chance to speak openly…
words of hope—
that God so loved us that he sent his son
as a sacrifice to redeem us all.
We gradually unwind.
People are friendly not so buzzing busy.
Irish can be heard as we are in the heart of
the gaeltacht.
Meeting old friends and near relatives fills us
with joy and sadness—
some we had not seen in 30 a year.
Childhood's memories are revisited and renewed.
The lament as the piper plays Carrigfergus.
Breaking bread with family relatives.
I love this land and these people—
and then paused in a silent moment the
heart grieves
and words eventually fail us all.
---
© Patrick Joe Kelly, all rights reserved. Contact Joe at art21crpd@gmail.com.