wordsout
< Poems by Charles Jobson > < Poems for BEAT >
---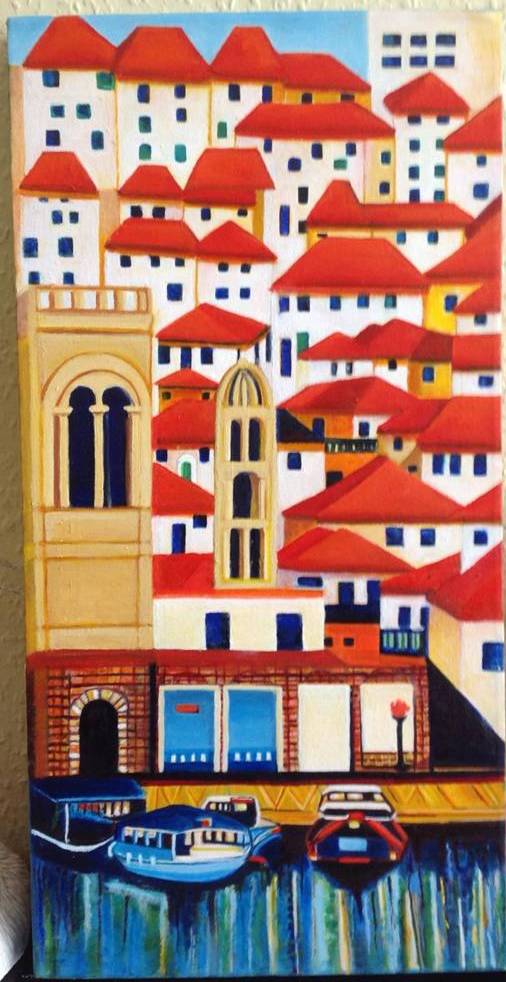 City of the lonely heart
A cool blue hue of water,
stocky boats drifting,
but nobody to take charge,
to guide the way.
Red pantile roofs
basking under a baking sun,
identical in colour
but very different inside.
Two majestic towers
missing their prince or bishop—
light flooding through
to an empty space.
One day, perhaps,
footsteps will resound
on the deserted pavements,
warm the desolate stones.
---
One of four poems written by Charles Jobson in response to paintings at the BEAT (Borough of Ealing Art Trail) exhibit at St John's Church, West Ealing in September 2017.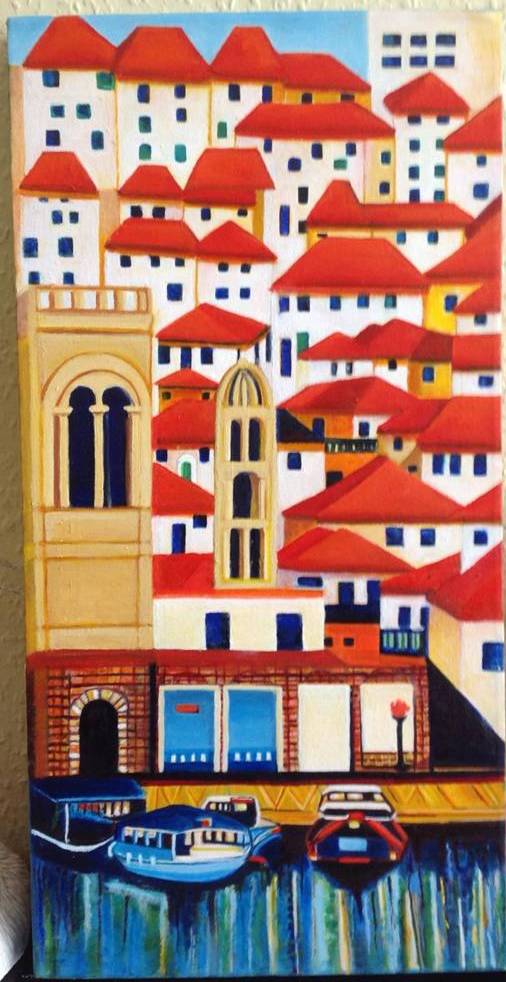 The painting is untitled, by the artist and © Alicia Kotlarz.
Poem © Charles Jobson. For permission to re-use contact godfrey@wordsout.co.uk.