wordsout
< Poems by Linda Harvey >
---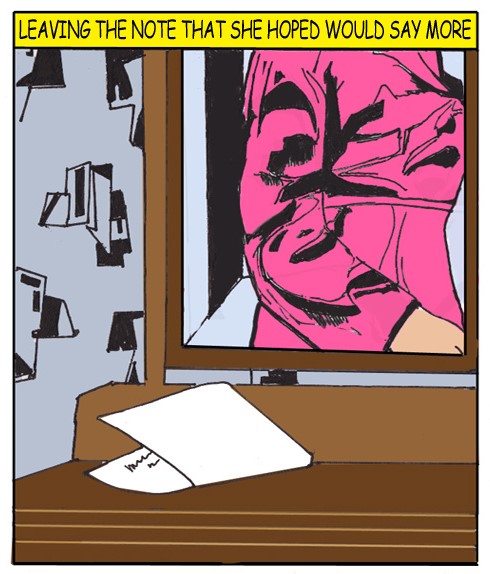 Prodigal daughter
A scrap of paper on the kitchen table.
I'm sorry, I've gone.
I'm leaving home
bye bye.
Notting Hill Gate
here I come.
Jean Paul Sartre,
Marquis de Sade,
artists, beatniks, dope,
Colville Terrace and Portobello Road.
With my long blonde hair
and my long black robes,
barefoot, jazz and blues,
a cannabis haze.

In 1966.
Nearly died in Hampstead.
Next stop heaven?
No, back to the suburbs
and rehabilitation.
---
© Linda Harvey. For permission to re-use contact godfrey@wordsout.co.uk.
.